Scoppy - Oscilloscope
Scoppy is an oscilloscope that consists of an Android App for your phone/tablet and firmware for your Raspberry Pi Pico. No programming is required. Signals are measured by the Pico and the waveform is displayed on the Android device.
Key Features:
Horizontal scale and position adjustments
Vertical scale and position adjustments
Trigger channel and level selection
Two Channels (second channel requires premium upgrade)
Up to 500k samples per second (shared between channels)
Demo Mode
You can use the demo mode to explore some of the capabilities of the app without having to connect to a Pico. To enable demo mode tap the USB badge at the bottom left of the screen. Then tap 'Change input' and select Demo.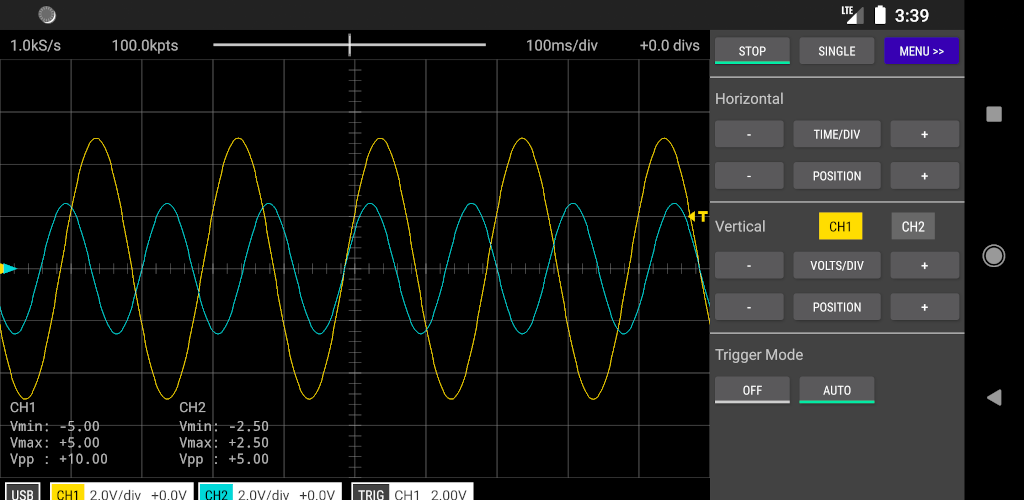 Scoppy on Google Play Store

See Scoppy on GitHub for installation instuctions